THE FILM NIGHT
THAT FUNDS FILMS
CONNECTING & SUPPORTING INDEPENDENT FILMMAKERS
WHAT WE DO
South London Shorts exists for two reasons:
1) to show great SHORT films TO PEOPLE WHO LOVE THEM and
2) to HELP SHORT FILMS GET MADE BY LOCAL, INDEPENDENT FILMMAKERS.
Every year we showcase a selection of intriguing, challenging, and exciting short films curated by the team at South London Shorts; the admission we receive from these nights is then re-invested into supporting independent filmmakers.
To find out more about how you could get your film funded, or to submit a film for screening, head over to Submissions/Selections.
We are also registered as a BFI Neighbourhood Cinema.
WHO WE ARE
NIALL TRASK is an Anglo-American, raised in Suffolk and now based in Brixton. Niall studied film, spent a few years travelling and working in the Art Dept. on films, whilst building a portfolio of his own work on the side. Highlights include a video collaboration with Animal Collective, extensive touring as a VJ for Middle Eastern-psychedelic band Flamingods and directing left-field short films. Niall is now represented by OB Management as a music video director and works as a freelance VJ, Editor & Production Designer. @thekillshop
TRACY MATHEWSON is a writer/director with an MA in Screenwriting from City University London, currently undertaking her PhD in Film by Creative Practice with the University of York. Recent work includes a pair of slick and salacious music videos, her award-winning sci-fi short, 'Appellation' and an upcoming semi-animated feature doc. @beatlanorme
GUS BC is a musician and composer based on planet earth. As well as releasing music as bewilderbeast (Airlines Tapes) and Kuro BC (Color Station), Gus also works collaboratively with Niall Trask as part of a live audio/visual performance of these two projects, performing regularly around London and occasionally Europe. He co-wrote and scored the short film 'Treasure'. @GusBeforeChrist
SOPHIE SMITH is a true Northerner, born and bred in Newcastle with a Drama and Theatre studies degree from the sassy city of Liverpool. She took a stint traveling South East Asia and has since returned to the UK to continue acting. Recent credits include: 'Bohemian Rhapsody' and performing with Writer's Labb and Queertet Theatre Company. @soph245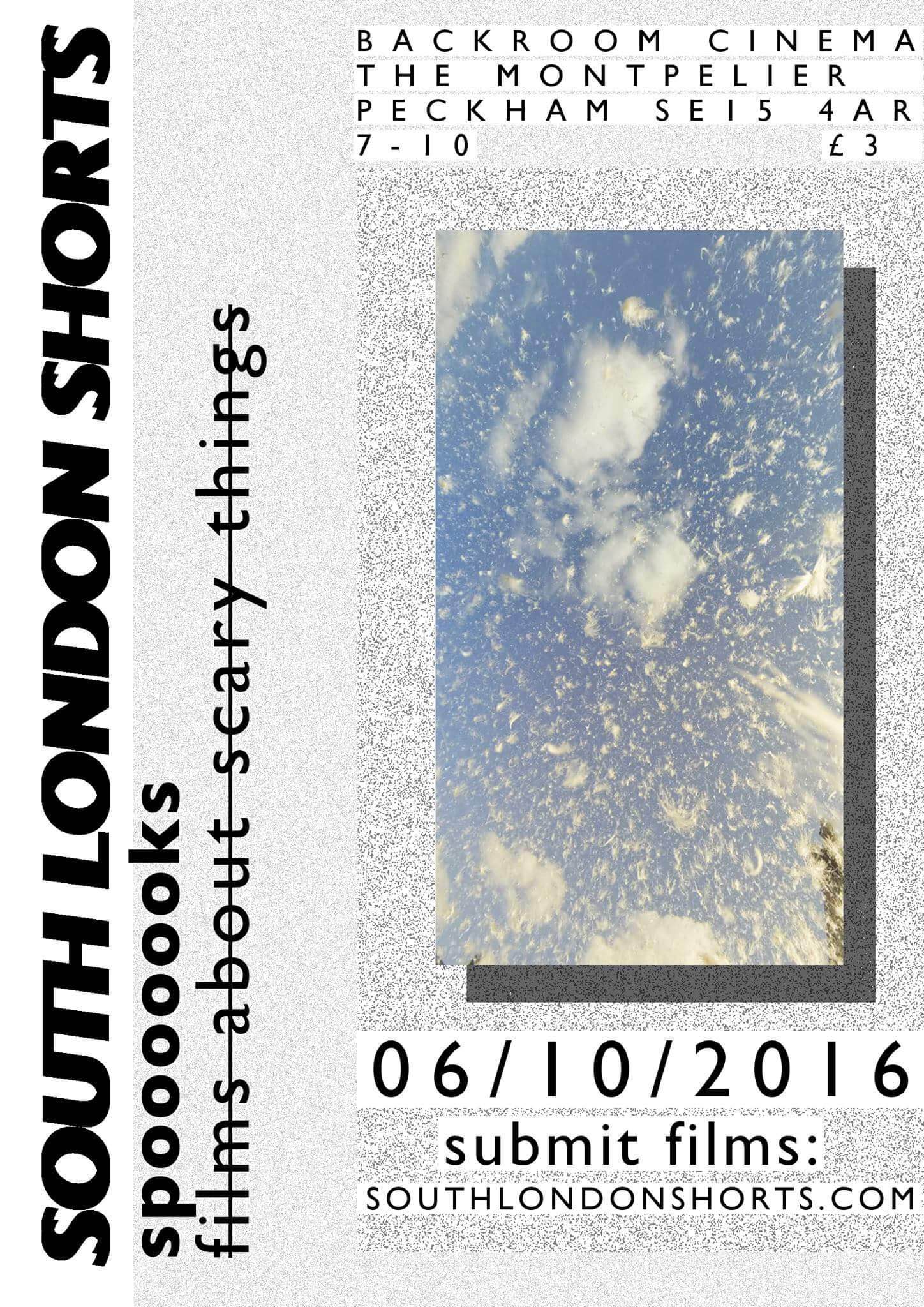 SUBMISSIONS
If you'd like to get screened at a future SLS event, please read our submissions guidelines and then submit your film to us via FilmFreeway - the #1 film submission platform; it's quick, easy and is one of the fastest growing film communities.
We're proud to showcase a programme of shorts from around the world and from a range of filmmakers. Check out our programme of upcoming events to see what we're looking for right now.
FUNDING
how we get the money & where it goes
At SLS we don't pocket any of the change. Every pound we make gets pooled together to go straight back to filmmakers just like you. See below for what grants SLS is currently offering, our criteria for selection and how to submit. As always, if you want to know more, just pop down to one of our monthly screenings and we'll be happy to talk to you more.
2k19 SLS SHORT FILM GRANTS
SLS is currently offering £500 grants for short films in production or post-production on a case-by-case basis.
There is no deadline for submission.
CRITERIA FOR REWARD
If you would like to pitch for one of the SLS Grants, please submit a document/portfolio with the following to southlondonshorts@gmail.com using subject header: film pitch.
Your name

Your role

Short film title

Logline

Brief Synopsis

Purpose of £500 grant
In your pitch you will also need to address the following criteria. You may submit supporting materials as necessary.
LOCAL COMPONENT: Community is important to SLS. If you're a local to Peckham, South London or are a London-based artist/filmmaker we'd like to support you. Your pitch should demonstrate how you, your crew or your film is engaged locally.

STRONG CONCEPT: This doesn't mean "high concept", we just mean we want your film to have been thought out. Your grant will either be to support production or post-production, which means we expect you to have put in the legwork in pre-production and we expect your story/themes/ideas to be clear. If you're still scratching your head, pop over to one of our monthly screenings and check out our programme or have a chat with us in person.

POSITIVE IMPACT: We don't want to make films in a vacuum. Show us you've thought about the kind of impact your short will have. This also means that we will not support any film that can be considered racist, sexist, homophobic, transphobic, islamophobic, etc. or that promotes violence against women.

PROOF OF DELIVERY: It's important that we support films that will actually get made. Make your case to us by demonstrating your 1) cast/crew credibility, 2) production company backing, 3) successful crowdfunding campaign, 4) evidence of previous finished projects. We also need to see a production schedule that includes a finish date for your film.
Notification of award
Due to the volume of submissions we are likely to receive, we will not be offering feedback on pitches and will be unlikely to notify all unsuccessful submissions. We will aim to notify pitches we are interested in supporting within 2 weeks of submission. If you do not hear from us by then, we thank you for pitching to South London Shorts and wish you luck in all your future projects.
CONTACT US
info & Enquiries
Alternatively, if you'd like to chat, come down to one of our monthly screenings at The Montpelier, Peckham Rye